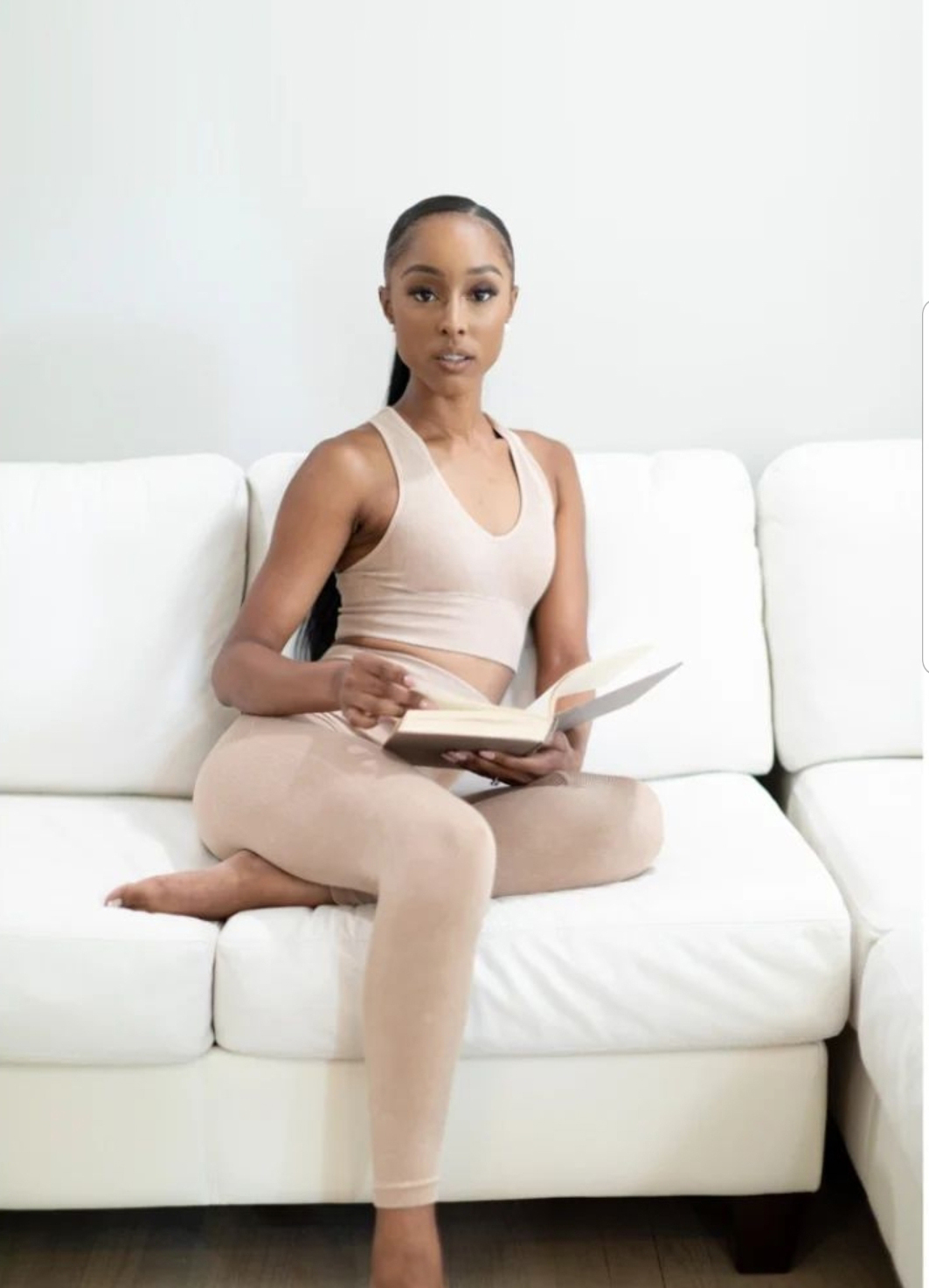 Growing up in Charleston, South Carolina, Mia was always a confident and beautiful girl. She began to lean toward professional modeling in her late adolescent years and went on to win various beauty pageants all over the country for more than ten years while pursuing a nursing degree at the same time. Her quick wit, endearing sense of humor, and enchanting eyes were more than enough to propel her to fame as a top model. Still, the glamour of the fashion industry could not hold Mia's kind heart for long, and she chose to become a caregiver, willingly sacrificing her enticing modeling career in the process.
What gave her the motivation to add an additional career, you ask? Well, her bright-eyed and bushy-tailed dogs Ruby, Mariah, Bentley, Poe, Princess, Chico, and Mulan should be given some of the credit here as the emotion of empathy and selflessly caring for someone was ingrained in her through them.
When asked about her achievements in the healthcare field, Mia beams that the privilege to hold someone's hand and to be there in the frailest, most extreme, and most significant moments of their lives is second to none. She is currently providing personal care for a stroke client on Daniel Island. Her caring instinct is what we at Lucky Dove Home Care admire the most about her.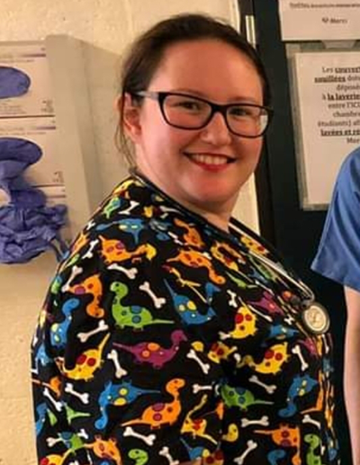 Lauren is a CNA and CPR-certified professional caregiver. Since 2008, Lauren has been helping and motivating people to improve & restore their mental and physical health through carefully planned & precise techniques. She has been working in different institutes including, schools, hospitals, and home care agencies in Charleston, SC for the last several years. She is an expert in a wide range of skills necessary to provide quality care as a caregiver. She has dedicated over 14 years of her life to the service of others as a devoted & loving caregiver. She worked with people with chronic conditions, and dementia. She is known by her colleagues as a powerful agent for positive change who always leads with confidence & handles even the most complex challenges with determination and commitment to success.  Lauren's career is a testament to all these traits.  
Lauren hobbies include baking which she utilizes her baking skills to do good deeds. She regularly bakes large batches of brownies and distributes them to the community. Lauren says it is a way of knowing and reaching out to different people. This activity and gesture reflect a lot about Lauren. Lauren is clearly very caring & prefers to use her skills to help people, when and where she can.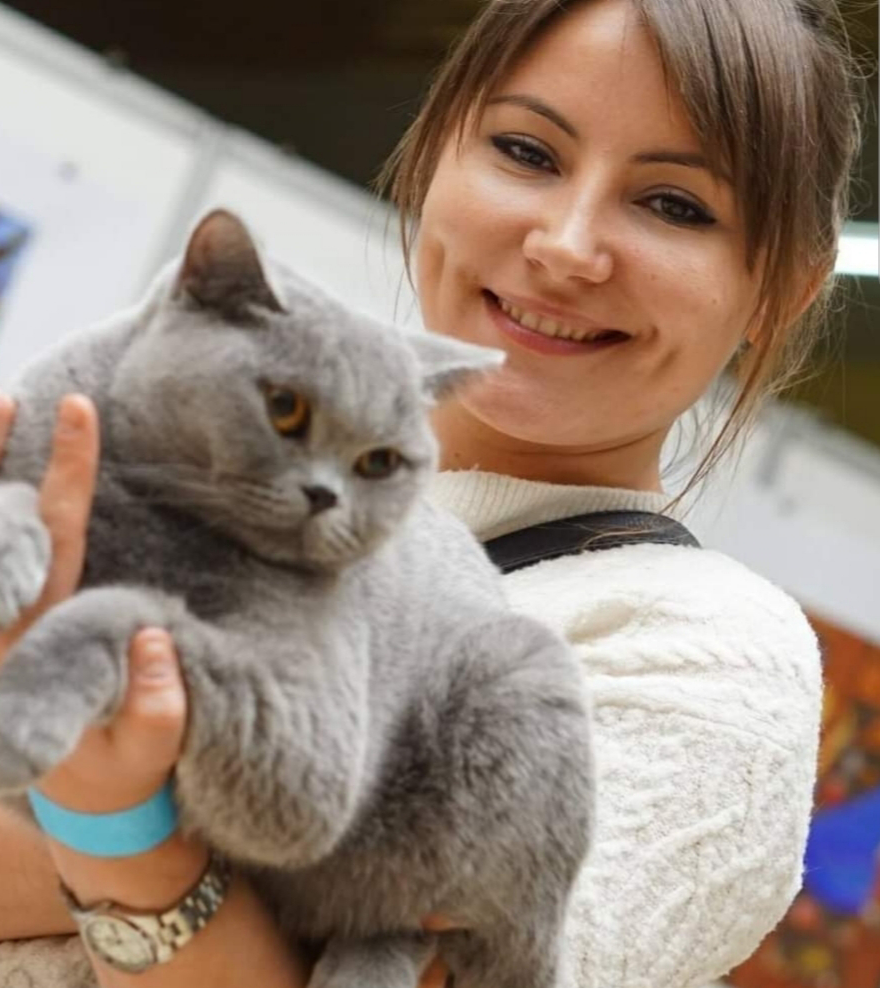 Brittney is fairly new to the home care industry but that doesn't negate the fact that she is on a path to becoming a rising star. Her practice is focused on the well-being and health of a person who needs extra attention and continuous support to perform daily tasks & activities. For her, caregiving is much more than fulfilling the physical needs of people, it is also about social and lifestyle support. Since becoming part of the industry, she has had a selfless care to others with utmost devotion and commitment. She helps clients irrespective of their age and gender.
When Brittney is not working, she spends lots of time with her cat name Whisker. She has been a major fan of cats for as long as she can remember. Cats are some of the most loving animals and they make great companions. Brittney believes her relationship with cats is what attributes to the compassionate nature and companionship she provides to the clients.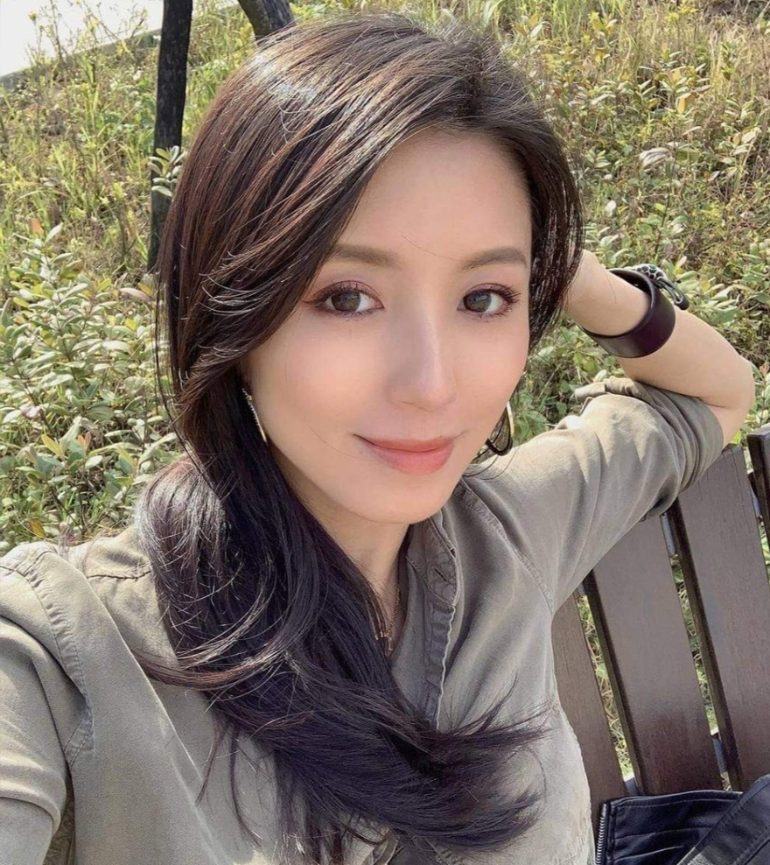 Lin is a home caregiver who has been working in the industry for over two years. She is 26 years old and has been living in the US for over five years. She is a very experienced and knowledgeable caregiver and is passionate about helping others. Lin has worked with various clients, ranging in age and need, and has always been able to provide them with the care and support they need. She is patient, caring, and always willing to go the extra mile to ensure her clients are comfortable and happy.
Lin is a compassionate and experienced home caregiver for the elderly. She has a deep understanding of her clients' needs and can provide the care and support they need to live happy and healthy lives. Lin is passionate about her work and takes great pride in providing the best possible care for her clients.
Lin loves spending time with their family, friends, and cat, Jasper. They also enjoy reading, playing video games, and watching tv.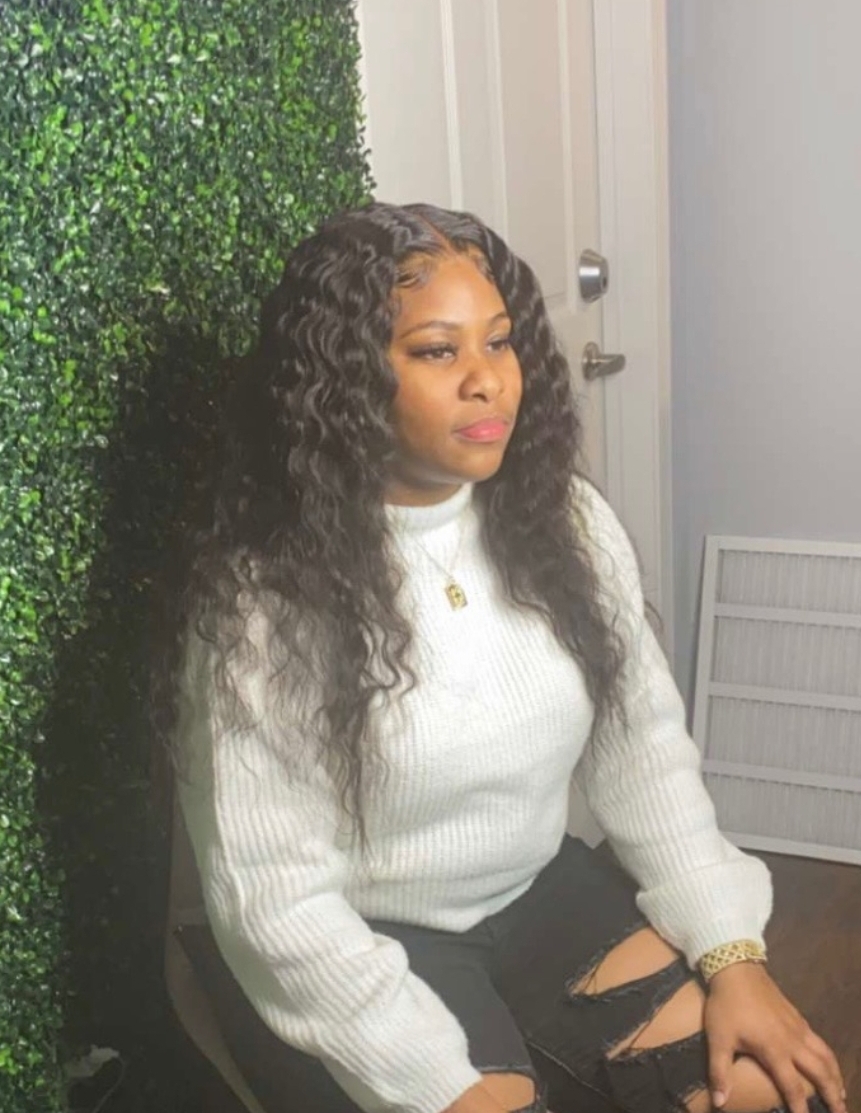 Being at the top of one's field requires a lot of perseverance, commitment, and labor, and maintaining that position requires equal effort. Take a look at T'shyra, a twenty two year-old student at Trident Technical College seeking a nursing degree. She wasn't a bookworm in Timberland High School but made it through with decent grades. She could deal with almost anything that came her way because, by nature, she kept her cool under pressure. T'shyra gained notoriety for consistently demonstrating thoughtfulness for her high school pals. Even when she wasn't ill, she used to visit the nurse's office since she loved nursing so much.
T'shyra juggles working and going to school because her major goal is to become a full-time registered nurse. Since April 2022, she has been part of the Lucky Dove Home Care team, offering home health care to those with dementia and others needing assistance with activities of daily living. Because of her excellent customer service, thoughtfulness, and ability to pay special attention to details, among other things, clients have a high regard for her. Her interactions with employees are also consistently good, and she has a strong sense of teamwork.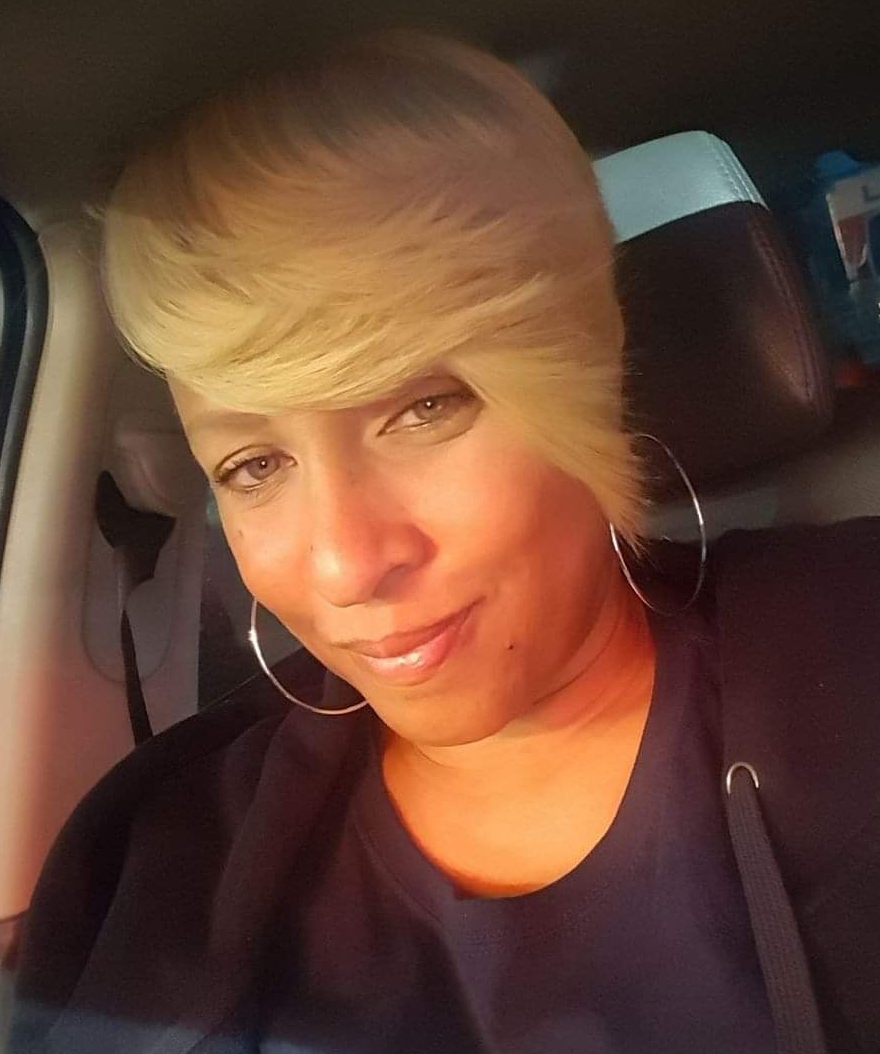 Hi, I am Shalonda, a 47 years old experienced and hardworking lady with over 10 years of experience in the home care industry. I am adept at working with all ages and in any situation. While working, I always maintain a clean, healthy and safe environment while ensuring that resources are utilized effectively and according to practice guidelines. I always assist my clients in laundry, housekeeping, driving and whatever the client asked for. I love spending time with my clients and becoming part of their families.
I possess the interpersonal and communication skills needed to work in partnership with the medical team, patients and relatives. I worked as a caregiver at East Cooper Medical Center and spent quality time with many patients. I helped to bring a smile to their faces with patience, humor and compassion. Recently, I worked in North Charleston with a kind lady for three years. I assisted her in daily living, such as eating, dressing, bathing, toileting, grocery shopping, and everyday walking. We were like a family, and she was very pleased with my services. Caring is a part of who I am and I will never let down any of the people I care for.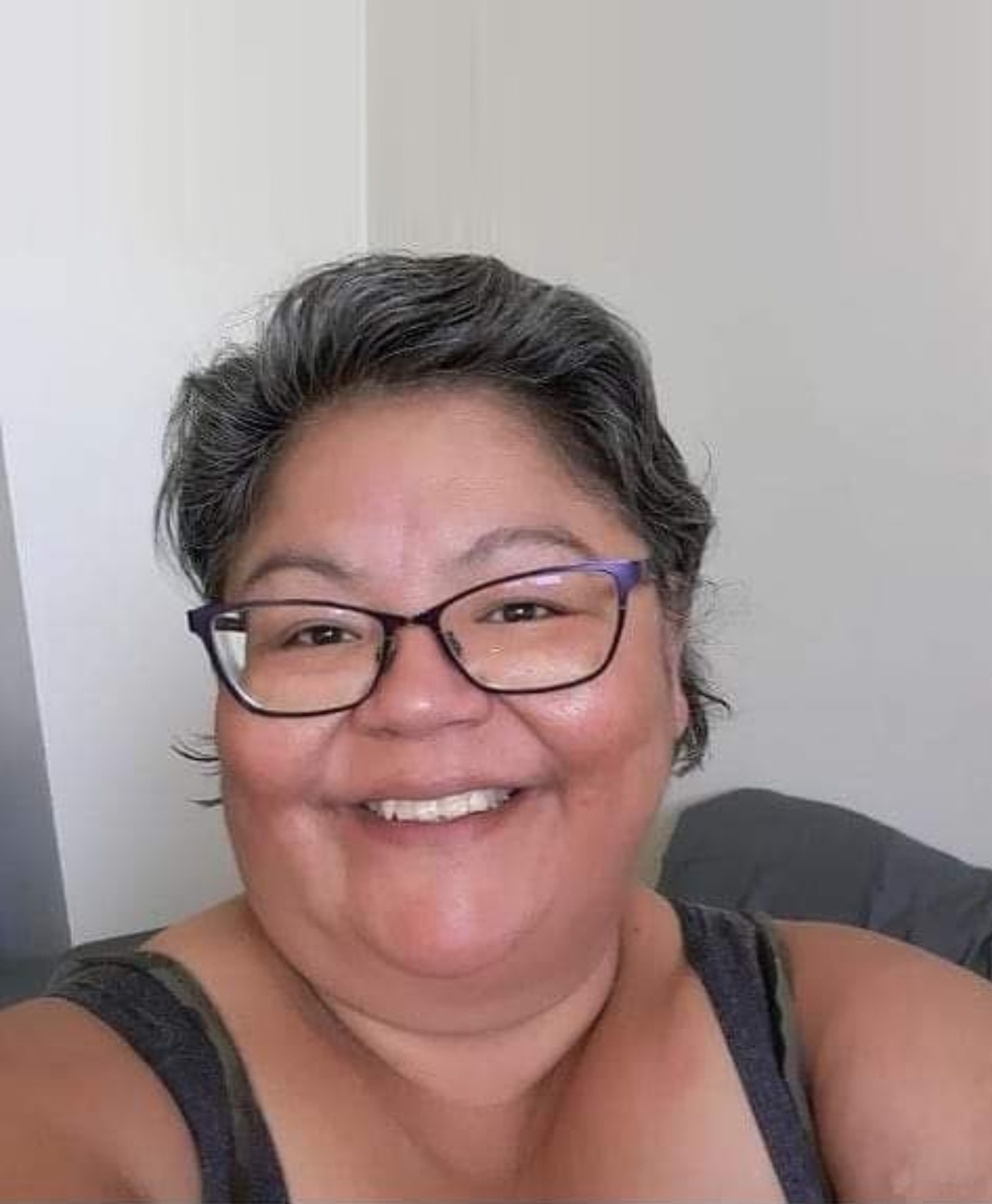 Stacy is synonymous with compassion, working as a caregiver for more than a decade, Stacy finds peace in helping others. Growing up in the warm state of South Carolina, Stacy first found her passion for helping others when volunteering for a dementia care home during summer break in 1995, since then she has not looked back. From volunteering throughout the pandemic in hospitals, and providing care services in critical care, rehabilitation wards, palliative care, and home health throughout multiple states, Stacy has reformed her work ethic, professionalism and empathetic commitment to her clients.
Stacy views her clients as how she would treat her parents; she thinks all mankind are related and a little kindness never hurt anybody. With experience in hospital care she caters to her client's every need, whether it's their cleanliness, taking the medication on time, being emotionally available and patient enough to make sure they are satisfied. Kindness is Stacy's biggest virtue, and she continues to prove it through building her relationships with her clients in the most warm, loving and empathetic way. Stacy is reliable and will go to all lengths to make sure her client is happy, because at the end of the day that is what will make her happy.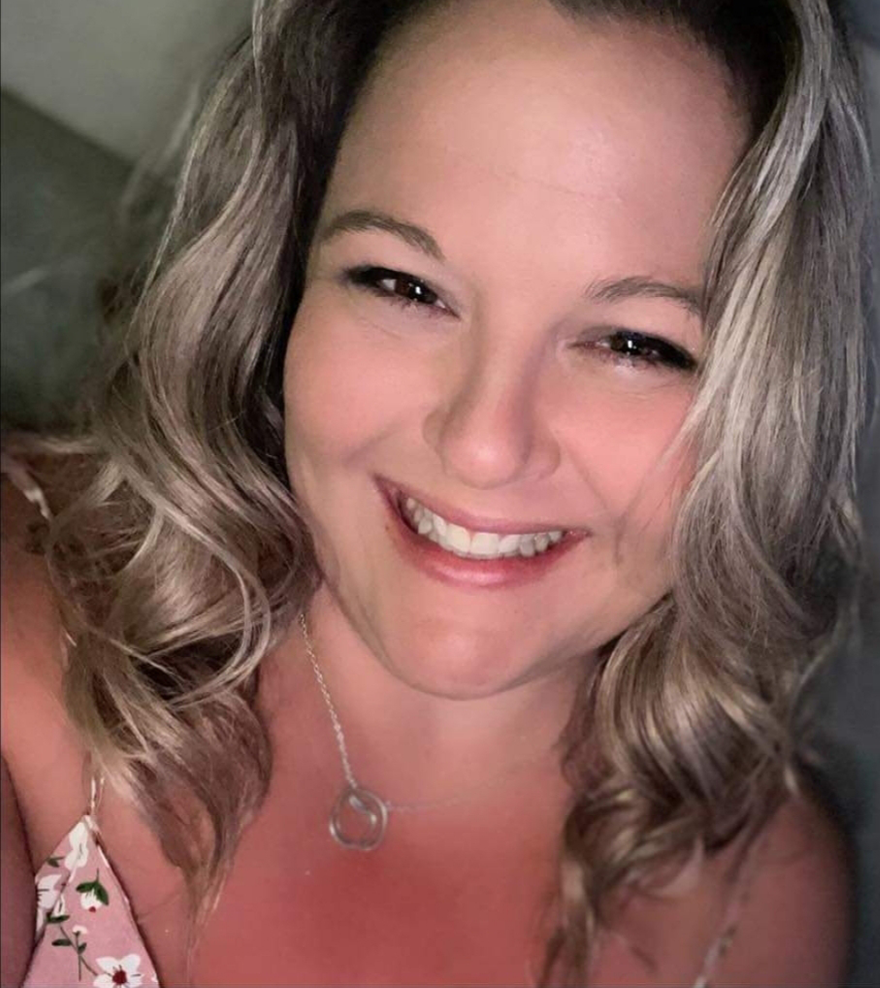 Cameron is a strong force in the workplace, she uses her positive vibe and vibrant energy to not only motivate others to work hard and but also give their best. Cameron's inspiration comes from Mother Teressa, her missionary work inspired Cameron to come up with her weekly ritual of cooking a big pot of soup and noodles and feeding the hungry homeless people which started in her home state of New York. Personal growth is Cameron's biggest goal, she believes she is her own competition, and every day is a new opportunity to improve oneself through giving back to others.
Being raised Catholic, Cameron feels a calling and believes she has a purpose to fulfil, that purpose is through helping and devoting herself to others. True reward comes from God, and what better way to seek God's approval than to help his creation, the mankind. Cameron has volunteered at the American Red Cross and has done many other good deeds since your younger days. Her vibrant personality makes her a favorite among her clients who always feel like she is more their family than just a caretaker.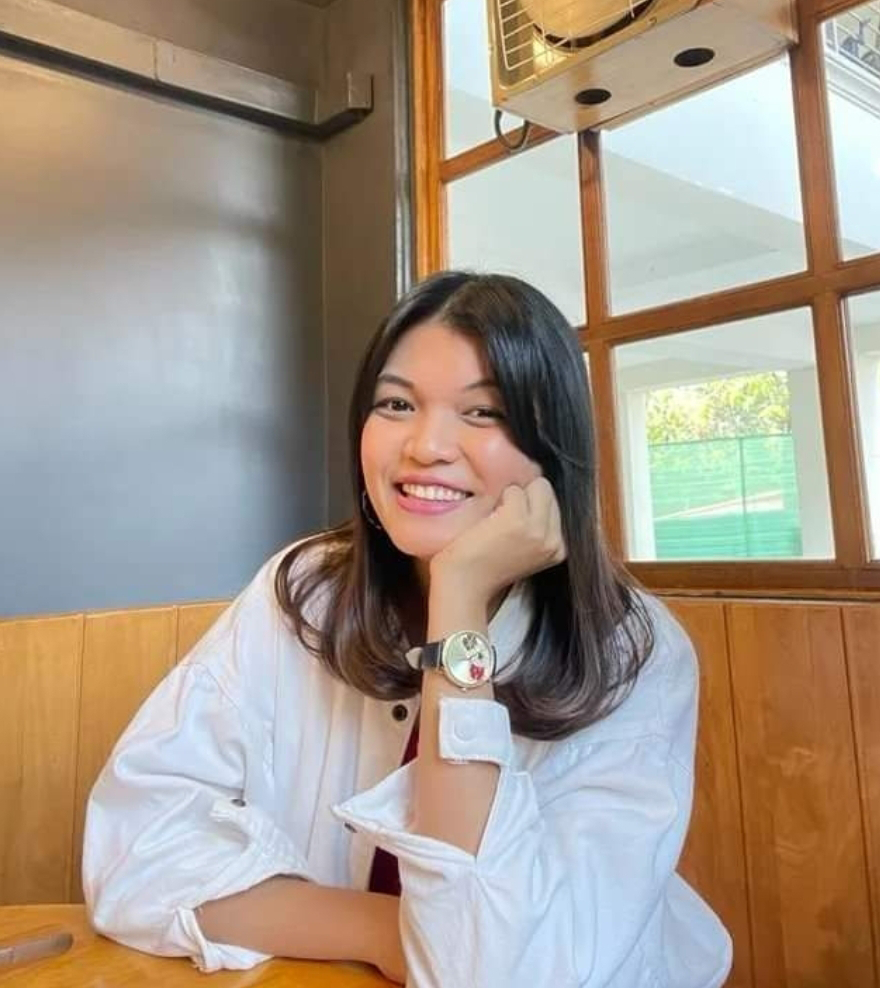 Cultural differences, mistrust, and language barriers sometimes put our societies at odds with the available healthcare services. It always means a great deal to Joslene to overcome the constraints placed on people from seeking good care services. Joslene started her journey as a volunteer caregiver to spend her free time productively. She assisted in preparing meals and serving food and refreshment to kids. She managed the household chores and undertakes all the relevant care needs.
Being a compassionate caregiver, she knows that every client is different and thus, not ready to comply with the health and care plan. She has excellent listening and communication skills combined with problem-solving skills to handle challenging situations. With high energy and humble nature, Joslene has always demonstrated a commitment to the care of the client, and respect for the client's family, as well as respect for the caregivers who work in other shifts, is a good way to show that how you would handle this situation if replacement caregiver is not showing up. She never left her clients unattended.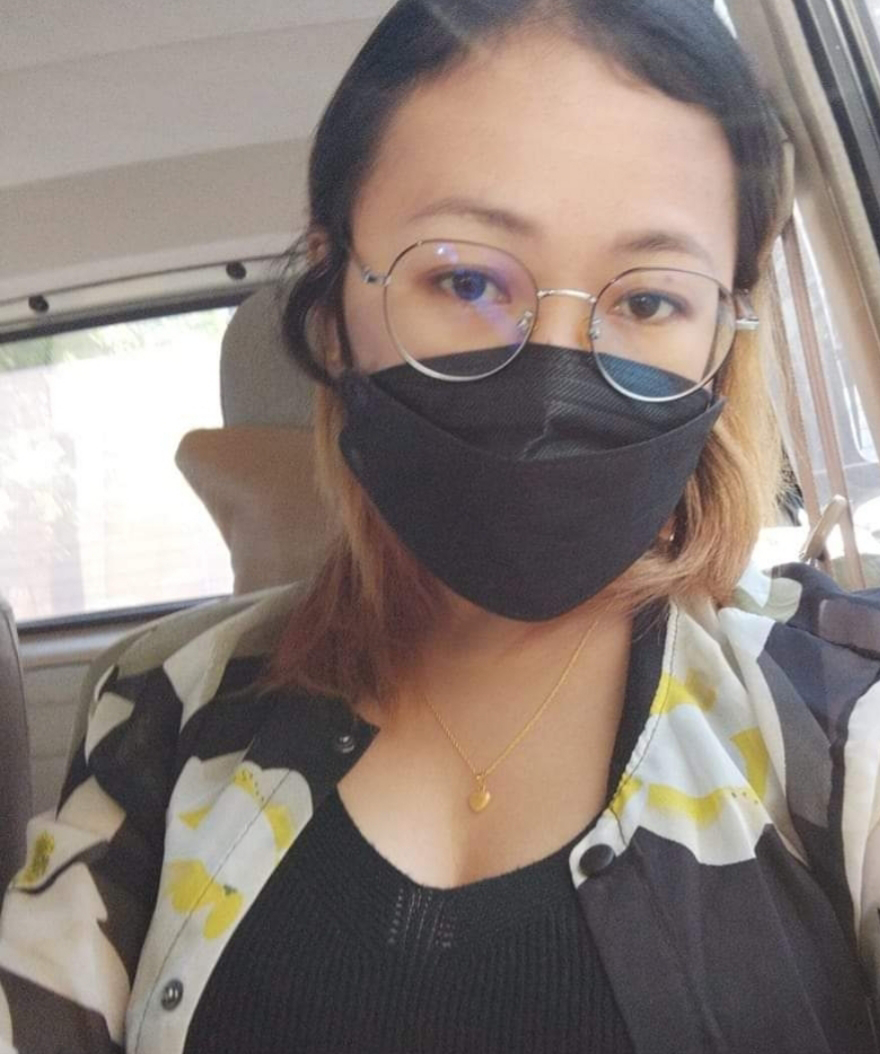 My name is Michelle, and I take great pride in the work that I do. I have been a home caregiver for several patients and I love what I do. My most recent patient was a rehab patient that left the patient with some mobility issues. I helped her with daily activities, such as bathing, dressing, and eating. I also helped her with her with exercises. All of my patients have been so grateful for my help. I feel blessed to be able to help the people that I do.
One challenge that I may face in my caregiving job is caring for clients with dementia. Dementia can cause a decline in cognitive functioning, which can be difficult for some caregivers to manage. I overcome these challenges by remaining patient and understanding with clients which allows me to adapt my caregiving methods as the client's condition changes.
I am very passionate about my work and you will get a reliable and trustworthy caregiver who always puts the client's best interests at heart.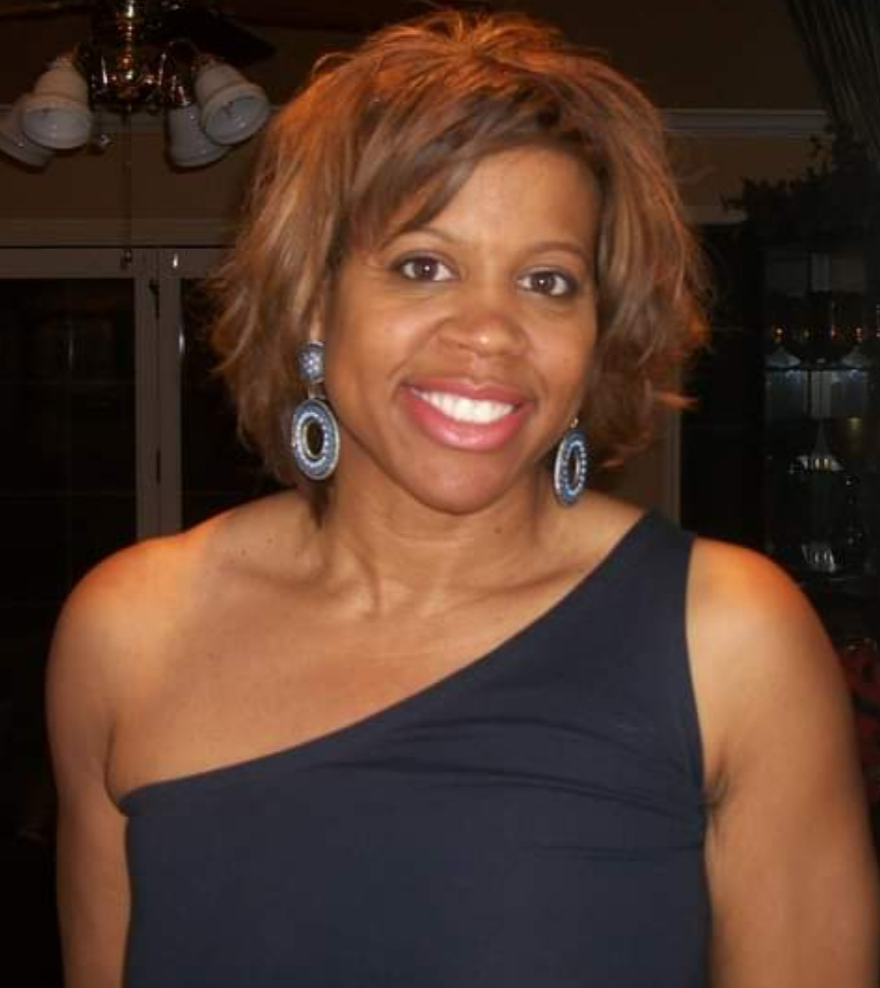 Tasha's view on caregiving is that it is a privilege and honor to provide a service that so many people desperately need. Tasha is a highly skilled health care worker (CNA) and works as a caregiver part-time. She can provide a wide range of services, including Dementia & Alzheimer's care, rehab and more.
She is a reliable and trustworthy individual, and you can be sure that she will always put your needs first. If you are looking for a caregiver who will go above and beyond to provide you with the best possible care, then Tasha is the perfect caregiver for you.
Tasha takes great pride in the work that she does. She is also a great listener and is always available to lend a listening ear and provide support and guidance when needed. She loves helping her clients feel comfortable and safe in their own homes. She is always willing to go the extra mile to ensure her clients are well cared for.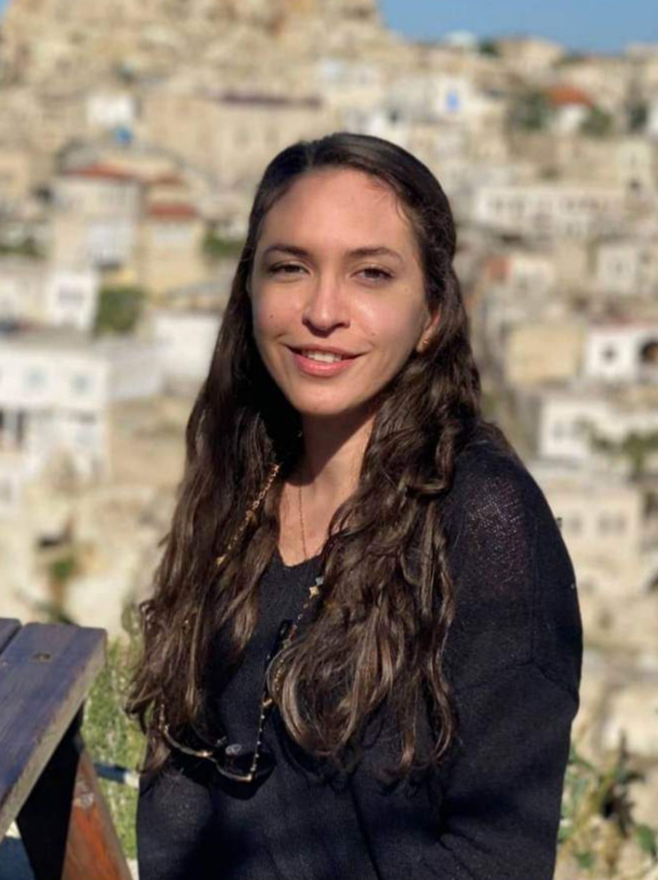 My name is Karen, I am 30 years old and I am Colombian but I lived the last 8 years in Mexico, I stayed there for the food, the culture and my career.
I studied law in Mexico and practiced in the commercial and business field for about 4 years, until moving to South Carolina. I have medium term plans to study psychology, I am interested in the child branch specifically. Caring for children and elders has taught me many things; it's not just my family; it's the fulfillment that I can extend my love and care to those who need me more at their difficult times. It gives me a chance to learn and respect the cultures of different people. I am aware of significant health concerns of senior citizens, so during my services as a caregiver, I focus on preparing healthy foods, assisting with proper exercise, while providing a clean, healthy, and safe environment and ensuring that resources are utilized effectively and according to practice guidelines.
I love to cook all kinds of food, especially Asian and Mexican (a passion I discovered when the pandemic started). I am a resourceful and practical person, with good interpersonal skills and enough empathy and patience to take care of other people.
REQUEST A COMPLIMENTARY IN-HOME NEEDS CONSULTATION