As our population ages, more and more seniors are finding themselves in need of care and assistance. Whether it's help with everyday tasks like cooking and cleaning, or more comprehensive service with personal care and health conditions, various care options are available to seniors.  
In-home care is a popular option for seniors who want to remain in their own homes, and Lucky Dove Home Care can provide several different services. These services range from light housekeeping and transportation to more comprehensive personal care and health assistance.  
Several senior care facilities also provide various services, from independent living options to more comprehensive assisted living and in-home care. These facilities can be a good option for seniors who need more assistance than can be provided at home or for those who prefer not to live alone.  
No matter what type of care you're looking for, it's essential to research and choose a care option that's right for you or your loved one. Several resources are available to help you learn more about the different types of care available and find senior care services in your area. 
Senior Citizen Care Services: What to Look for When Choosing the Right Provider
Choosing the right senior citizen care services can be a complex and overwhelming. Here are some tips to help you choose the best senior care services near you in Mt. Pleasant, SC, for your loved one.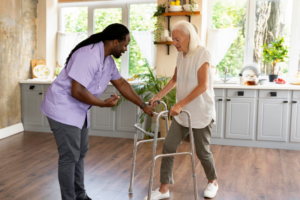 Determine the Level of Care Required: The first step in choosing the right

senior care services

is determining the level of care your loved one needs. Do they need assistance with basic activities of daily living such as dressing, bathing, and meal preparation? Or do they need more specialized care, such as health monitoring and assistance with mobility? Understanding the exact level of care required will help you narrow down your options.

 
Consider the Cost: Senior care services vary widely depending on the type of care and the provider. It's essential to compare the costs of different providers to ensure you're getting the best value for your money.

 
Research Care Providers: Once you've determined your budget, it's time to research care providers. Look for providers with a good reputation and a track record of success. Check online reviews, ask family and friends for recommendations, and contact the Better Business Bureau to ensure the provider is in good standing.
Visit the Facility: Once you've narrowed your list of potential care providers, it's time to start visiting the facilities. Take time to tour the facility and get a feel for the environment. Talk to staff and other residents to understand how they value the quality of care they provide.

 
Ask Questions: When interviewing care providers, it's essential to ask questions. Ask about their services, staff qualifications, and how they handle health emergencies. Also, ask about their policies and procedures for taking medication, nutrition, and other daily activities.

 
Choosing the right senior care services for your loved one can be difficult. However, taking the time to research your options and visit different care providers can ensure you make the best decision for your loved one. Consider Lucky Dove Home Care for all of your senior care needs. We offer a wide range of services, from respite care to 24-hour live-in services. Their experienced and compassionate staff will provide your loved one with the quality care they need and deserve. 
In-Home Help for

Seniors

: What to Expect
Lucky Dove Home Care provides in-home help for seniors and the elderly. We offer personalized care and support services to help them stay safe, comfortable, and independent in the comfort of their own home. We provide companionship, light housekeeping, meal preparation, medication reminders, grocery shopping, transportation, and more.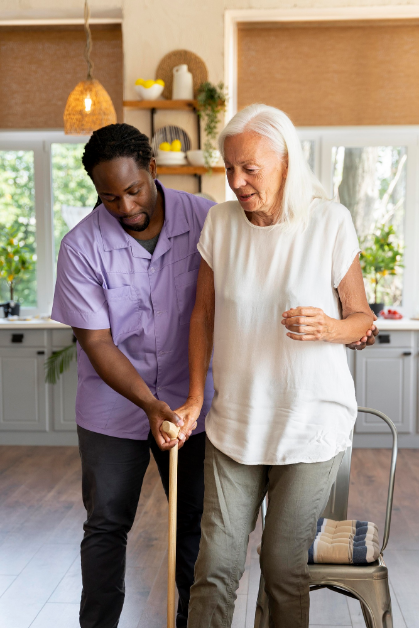 Our team of experienced and highly trained caregivers is passionate about providing compassionate care and support to help our clients stay as independent as possible.